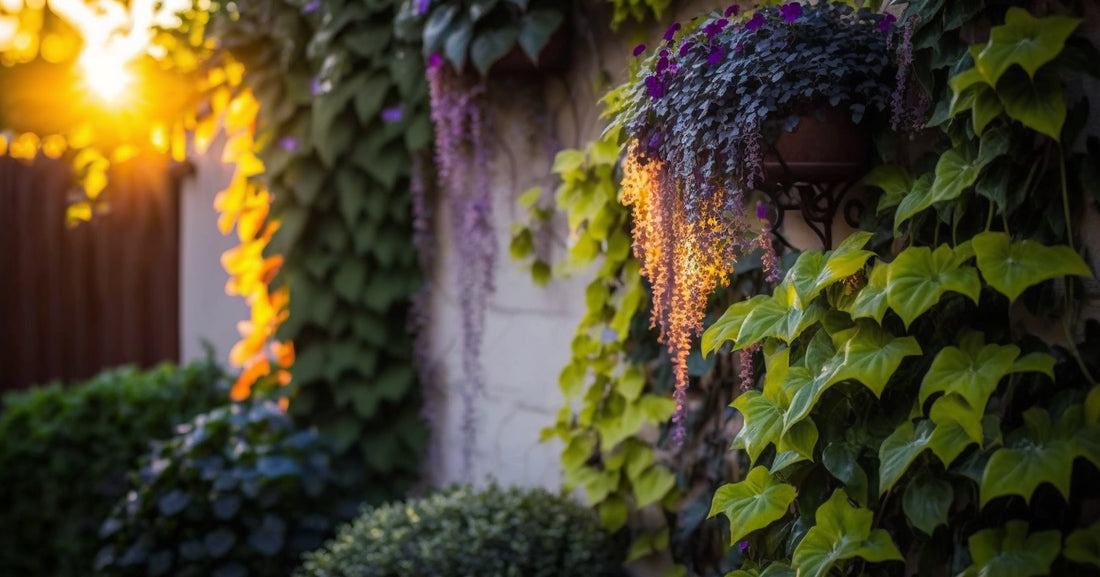 Beautiful Plants to Grow on Your Garden Wall with Jakob Green Kit Trellis
Adding climbing plants to your garden wall is a great way to transform an ordinary wall into a lush, green paradise. Not only will climbing plants make your outdoor space more beautiful, but they can also give you more privacy, naturally define the boundaries of your yard, and attract wonderful wildlife like bees, butterflies, and hummingbirds.
The Jakob Green Kit trellis is the perfect support for climbing plants. Its simple, elegant design will give your garden a modern touch while still being sturdy enough to hold up even the heaviest climbing plants. The trellis allows climbing plants to grow up and create a green wall, which helps absorb carbon dioxide and releases oxygen into the air.
If your garden wall doesn't get much sun, don't worry! Some plants actually prefer shade or partial shade and will still thrive. English ivy is an excellent choice for a shady wall. It's a hardy plant that can handle cold weather and low light. Climbing hydrangea is another great option, producing gorgeous white flowers even in some shade.
If your garden wall gets plenty of sunshine, you have so many options! Wisteria is a showstopper with fragrant flower clusters in shades of purple, pink and white. Trumpet vine is another great choice that can tolerate heat and drought. Its bright orange-red flowers are irresistible to hummingbirds!
An east-facing wall provides the perfect balance of morning sun and afternoon shade, ideal for many plants. Morning glory produces huge, colorful flowers. Climbing roses add a romantic touch with their beautiful blooms. Sweet peas have delicate, fragrant flowers in a variety of colors.
If your garden wall faces west, it will get afternoon sun, which can be tough for some plants. However, some climbing plants will thrive! Clematis comes in many colors and grows well on west-facing walls with afternoon sun and some shade in the mornings. Black-eyed Susan vine has cheerful yellow flowers and loves partial to full sun. Mandevilla produces showy pink, white or red trumpet-shaped flowers.
Climbing plants are a great way to enhance your garden wall's beauty, privacy and environmentally-friendly benefits. With a Jakob Green Kit trellis, your climbing plants will have a sturdy and stylish support system. By choosing plants suited to your wall's direction and conditions, you can create a stunning green wall that will make all your neighbors jealous! Happy gardening!